Are you looking for an IB maths tutor in Dubai? If so, you are already aware that this decision cannot be taken in haste because IB is a comprehensive global syllabus that is unique and distinct. 
Online IB tutoring is turning out to be a preferred option for parents and students in the UAE because it lets your child learn at his own pace. These tutoring services use state-of-the-art technology and the latest teaching methods to help your child learn faster. Children can record sessions for reviewing later when they need help completing assignments. It allows them to slow down if they cannot follow a lesson or pause to take down notes. The tutors, on their part, explain complex concepts in an easy-to-understand manner and arrange for regular assessments to monitor the child's progress.
IB curriculum is vastly different from other standard board syllabi; so, one has to undergo extensive training to become a certified IB maths tutor. To choose someone to teach your child, you must research well into his background and qualifications.
Online maths classes in Dubai can be a good way to get tutoring in mathematics after school hours. It is convenient and effective, and the child can get undivided attention which is usually not possible in school. When you choose online tutoring services like Math Quotient, they will help your child study at his own pace while enabling him to stay ahead of the school also.
Tips to Choose the Best IB Maths Tutor in Dubai:
Check for certifications: The best online IB maths tutors are those who not only know the subject in-depth but also the curriculum's learning objectives, IB approaches to learning, and IB pedagogy. When you search for an  IB maths tutor, make sure to check his credentials and qualifications because not everyone is equipped to teach the IB syllabus. The tutor also needs to know subject assessment criteria to be able to guide your child properly. Mr. Himanshu Jain

is one of the leading IB maths tutors in UAE having extensive expertise and many years of experience in this program.
Understanding of the curriculum:

You need to make sure that the online tutoring services you choose in Dubai completely understand the focus of IB education. IB isn't about rote learning or coming up with pages of answers; it's more about learning how to apply your learning in the real world.

Student-friendly approach: It's important to look for online maths tutors like Mr. Himanshu Jain

in Dubai who are friendly in their interactions with students. Mathematics isn't easy for most children and they tend to feel intimidated in classrooms. More often than not, they keep their doubts and queries to themselves because they are too shy or afraid to ask these in class. A good tutor is someone who makes your kid feel at ease and encourages him to ask questions. With online learning, you can be confident that your child is understanding every chapter and getting all the help that he needs when he needs it the most.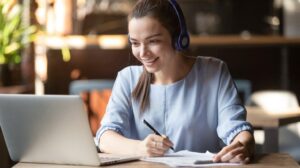 Method of teaching:

The best IB maths tutors will know the correct ways to keep you ahead of the class. They will provide you with class notes after every session, help you with solving papers, and rate your child after every exam. This ensures that you are aware of your child's progress and know whether he has been showing improvement in his maths skills. The beauty of the IB board is the interaction and collaboration between students and mentors. They encourage critical thinking, social skills, and organizational skills.

Check years of IB teaching experience:

When you look for a "

maths tuition near me

" online, you need to choose one that employs teachers who are experienced and qualified. Make sure that the online tutor you are assigned has had experience working in IB schools. This will tell you whether he has the necessary background experience in handling your child's education. It also proves that he is well-versed in the board's assessment criteria and how to divide assessment weightage and time between EA (External Assessments) and IA (Internal Assessments).

Approach:

A good online

IB maths tutor

will understand the importance of achieving small milestones. Appreciating the student for reaching small targets encourages and incentivizes them. It also keeps them on track with the program and ensures that they are ready to take up challenges.

Patience and understanding:

Not every tutor is patient. So, when you choose an online tutoring service, it's important to find out how they will handle your child in case he is a slow learner and needs more time to grasp concepts. Check for ratings and reviews about maths tutoring services before signing up with them. Client feedback and testimonials will tell you whether the tutors provided are patient or not.
Accessibility: For a student struggling with mathematics, it is essential to find a tutor who is willing to help him at all times. When you choose an online maths tutor in Dubai, make sure he is easy to approach. He should be open to helping you when you need guidance and advice. Unless he can communicate with and make your child feel at ease, you cannot expect your child to show progress.
Flexibility:

Online maths tutoring services have to cater to students across various time zones; it's important that they are available during examination times or sudden tests in school. They should be open to customizing schedules to suit your needs and interests.

Ask for trial classes:

Compatibility between the student and teacher is the key to progress. When you are hiring an online maths tutor for the first time, feel free to ask the tutoring services for a trial class. This allows the tutors, children, and parents to see whether they are a good fit.

Mathquotient in Dubai lets you book free sessions with them so that you can verify whether they are equipped enough to help your child.
Finding online maths classes in Dubai doesn't have to be a challenge if you know what to look for. Not all tutoring services have a student-centric approach. You need to choose an institute that is willing to focus on helping a student overcome his shortcomings. For that, the tutors have to be prepared to spend time understanding the student's problem areas. They need to be patient, compassionate, friendly, and communicative. Students must feel comfortable and cared for when they interact with their mentors. So, spend time researching online IB maths tutoring services to get the best maths tutor in Dubai for your child.